Category:Books
From Serial Experiments Lain wiki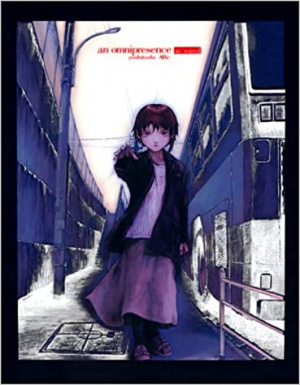 Articles on artbooks and other published works concerning the Serial Experiments Lain franchise.
ISBN's
Omnipresence (1999)
ISBN 4-7897-1343-1
Omnipresence (2006)
japanese: WANIMAGAZINE
ISBN 4-89829-487-1
english: DIGITAL MANGA PUBLISHING
ISBN 1-56970-899-1
Softcover
ISBN-13: 978-1-56970-899-6
Hardcover
ISBN-13: 978-1-56970-880-4
VEL
ISBN 4-7897-1342-3
reissue (June 2013?)
ISBN 4-8354-4950-9
Scenario EL
ISBN 4-7897-1320-2
reissue (2010?)
ISBN 4-8354-4567-8

Note: some of these might have reissues or versions in other languages that are not listed here
Pages in category "Books"
The following 9 pages are in this category, out of 9 total.